HEARTBEAT OF THE STEEL CITY
NURSE N'AT was created to spotlight and recognize ALL Pittsburgh Nurses near and far for the life changing differences that they make. Our goal is to show support and unify ALL NURSES of all areas of care, regardless of healthcare systems.♥️We hope you wear your Pittsburgh gear with pride.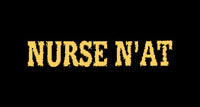 Like us on Facebook:
Tag us on Facebook: NURSE N'AT wearing your gear!